Dire Straits - Their History
[1/2]
(Taken from the On Every Street official tour program. The information in the fact file has also appeared in press releases.)
---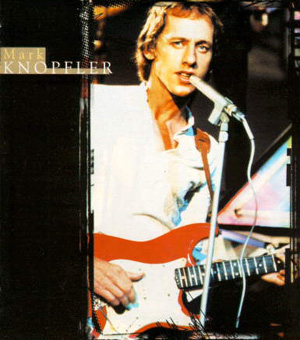 JUNE-NOVEMBER 1977
It's less than a year after The Sex Pistols released Anarchy in the UK. Teacher Mark Knopfler (guitar/vocals, born 12 August 1949), his younger brother, social worker David Knopfler (guitar - they were born in Glasgow and grew up in Newcastle) and sociology student John Illsley (bass, born 24 June 1949) are sharing a flat in Deptford, South London. They start rehearsing Mark's songs and are soon joined by Pick Withers, formerly house drummer at Dave Edmund's Rockfield studios.

Under the name of Mark's previous band, Cafe Racers, the line-up debuts at a punk festival, headlined by Squeeze, on waste ground behind Farrar House. A friend of Pick observes their sorry financial condition and says they should call themselves Dire Straits, which they do for their second gig - supporting Squeeze at the locally legendary Albany Theatre.

They scrape together 120 pounds to record a demo and take it to BBC Radio London DJ Charlie Gillett, a renowned talent-spotter. He plays the tape on his Honky Tonk show. Phonogram A&R man John Stainze is listening and, in short order, Dire Straits are signed to the Vertigo label.
DECEMBER 1977
Stainze contacts Ed Bicknell, former drummer in Jess Conrad's band turned agent at NEWS, and asks him to book gigs for the band. As soon as he's seen them play, he offers to manage them. They reach "an informal agreement" and Ed gets them on Talking Heads' first British tour as support act in the following January.
14 FEBRUARY - 8 MARCH 1978
Dire Straits record their first LP at Basing Street Studios, London, produced by Muff Winwood. It includes "Sultans of Swing" , "Water of Love" and "Six Blade Knife". Total budget is 12,500 pounds - including artwork
MARCH - NOVEMBER 1978
Constant live work - Marquee residency, tours of UK, France, Holland, and Germany to rapidly increasing audiences. Despite enthusiastic reviews and responses everywhere, their first single, "Sultans of Swing" and self- titled album merely drop into the charts and drop out again.

The group signs to Warner Brothers for the USA, but even before their album is released there, Knopfler visits Muscle Shoals studios to play on a Mavis Staples session produced by Jerry Wexler (whose tack record includes Aretha Franklin, The Drifters, Ray Charles). Wexler and Muscle Shoals keyboard player Barry Beckett agree to produce their second album..
27 NOVEMBER 1978 - 10 JANUARY 1979
They record "Communique" (including "Lady Writer" and "Once Upon A Time In The West") at Compass Point Studios, Nassau Bahamas. Meanwhile the Dire Straits album gives them their first Number 1 - in Australia - and climbs steadily towards the Top 10's in North America and Europe.
23 FEBRUARY - 3 APRIL 1979
Dire Straits first North American tour comprises 51 sold-out shows in 38 days, not to mention 300 interviews. Mark sessions for Steely Dan's "Gaucho" album. While they're on the road, "Sultans' of Swing" reaches Number 4 and the first album Number 2. When they play Los Angeles, Bob Dylan is in the audience and afterwards he asks Mark and Pick to play on his next album ("Slow Train Coming", his first born-again statement it transpires, recorded with Wexler and Beckett at Muscle Shoals May 1-12).

Back home in Britain, though a little later than in America, reissued "Sultans of Swing" takes off to Number 8, stirring the Dire Straits album to peak belatedly at Number 5 during a chart stay of 130 weeks.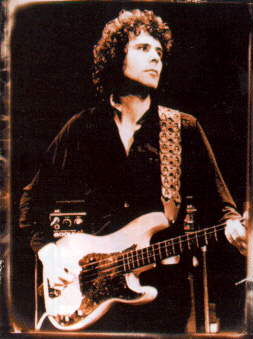 JUNE - DECEMBER 1979
"Communique" is released and becomes an instant worldwide hit (UK 5, US 11, the first album to ever enter the German chart at Number 1), usually sharing Top 10's with the extraordinarily durable first album. Tours of Britain, America and Europe sell out, but after pre-Christmas concerts in Dublin, Belfast, and London, Dire Straits announce a six-month break to rest.
JUNE - JULY 1980
The band record "Making Movies" (including "Tunnel of Love", "Solid Rock", "Skateaway" and "Romeo And Juliet") at The Power Station, New York, with producer Jimmy Iovine. He had been engineer/mixer on Springsteen's "Born To Run" and producer on Patti Smith's "Easter". E Street Band pianist Roy Bittan plays keyboards on the album, David Knopfler leaves for a solo career.
SEPTEMBER 1980 - JULY 1981
Auditions produce a replacement guitarist in Hal Lindes from California and a keyboard player in Alan Clark from Durham (born 5 March 1952). After the 17 October release of "Making Movies", the band tour North America, Australia and New Zealand and Europe (they draw 250,000 to their Italian concerts alone). Despite their live success "Making Movies" does less than its predecessors in the States (Number 19), but in the UK the hit single "Romeo And Juliet" lifts it to Number 4, four months after release.
MARCH - JUNE 1982
They record "Lover Over Gold" in New York, Mark producing, backed up by engineer Neil Dorfsman. The first side (in LP-era-speak) comprises just two songs, "Telegraph Road" and "Private Investigations". ("Private Dancer", omitted from the album, was later chosen as the title track of the 1984 album which relaunched Tina Turner's career). Soon afterwards, Pick Withers leaves the band, expressing a desire to play jazz.
JULY 1982
Mark records his first movie soundtrack for the low budget David Puttnam production "Local Hero" (in part working on the set). He got the job after Ed Bicknell punted copies of "Making Movies" round various film producers (the album reaches number 14 in the UK the following year).

Between work on "Lover Over Gold" and "Local Hero", the demand for Mark's services as a guitarist reaches a new pitch as he records sessions for Van Morrison.
AUGUST 1982 - JULY 1983
"Private Investigations" is Dire Straits' biggest UK hit to date (Number 2), despite being radio-unfriendly at seven minutes long. "Love Over Gold" is Number 1 album for a month, their first home chart-topper, and maintains the band's progress all over the world (Number 1 in 16 countries) except that in America, like "Making Movies" it stalls at 19.

Terry Williams, formerly of Man and Dave Edmund's Rockpile, takes over the drum stool in September and immediately work on Dire Straits' "Twisting By The Pool" rock `n' roll EP (released in February). He and Mark then record with Phil Everly in London before Dire Straits hit the road.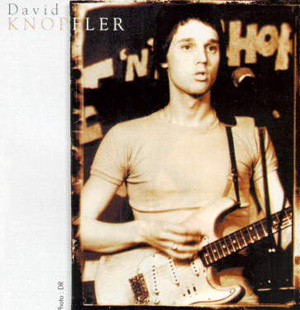 The band's conquests include the highest-grossing tour of Australia by any band to that point, the largest public gathering ever in New Zealand (62,000 in Auckland) and their first trip to Japan.
In April - May, Mark takes time out to undertake his first production work with another artist (apart from the "Local Hero soundtrack") when he co- produces and plays on Dylan's "Infidels" album.
AUGUST 1983 - OCTOBER 1984
Mixing the tapes for the live double album "Alchemy" recorded at the Hammersmith Odeon, 22/23 July 1983, Dire Straits eschew the usual "fairy dust" of overdubs and re-recordings and decide it should be released au naturel, mistakes and all. The album comes out in March (UK 3, US 46). Through the autumn and winter of 1983, Mark writes and records soundtracks for two more British movies, "Cal" produced by David Puttnam and "Comfort and Joy", directed by Bill Forsyth of "Gregory's Girl" and "Local Hero" fame. By this time, Mark has started working with keyboard player Guy Fletcher, who joins Alan Clark in the band. The "keyboard twins" are born. In the same period, Mark and John Illsley play on David Knopfler's first solo album "Release" while John records his solo debut, "Never Told A Soul", with assistance from Mark and Terry Williams. Also, in November at Kensington registry office, Mark marries Lourdes Salamone.

In June, Mark produces Aztec Camera's album "Knife" which goes to number 14 in Britain.
NOVEMBER 1984 - APRIL 1985
They record "Brothers in Arms", Mark co-producing with Neil Dorsfman at Air Studios, Montserrat. It includes "So Far Away", "Walk Of Life", "Money For Nothing" and "Your Latest Trick". Guy Fletcher (born 25 May 1960) joins the band as a second keyboard player (from an early stint with Roxy Music and many sessions). Hal Lindes leaves half way through the recording and is replaced for the marathon tour to come by Jack Sonni, a friend of Mark's who came straight from a day job at Rudy's Music Stop, 48th Street, New York. An additional musician on tour is Chris White on sax, late of the National Youth Jazz Orchestra.

For your suggestions and comments .. :
modabasi@virgo.com.tr

[ Back to Dire Straits Home Page ]
| Mustafa Odabasi's Home Page | Links | Guestbook | E-Mail |
Linux hosting