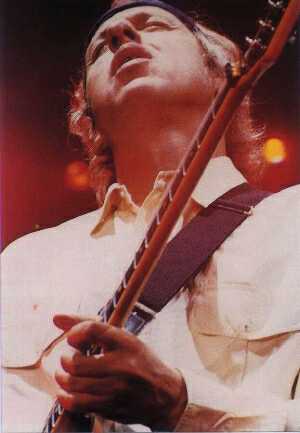 Dire Straits Guitar Tabs
First, let me remind you that these tabs are from and different, amateur contributers.. I've seen so many mistakes in the lyrics in the chords and tabs, but was unable to correct them.. Please use the lyrics in the lyrics section with these tabs.. Also, most contributers say they're not sure that their tabs are fully correct..
That's it, I can't give you a guarantee like which I give for the lyrics in the lyrics section.. Take these and if you find mistakes in the tabs, please e-mail me the correct ones..
---
Tabs in alphabetical order
---
Brothers in arms | Calling Elvis | Down to the waterline | A Fistful of icecream | Going home | In the gallery | Irish boy | Iron hand | Your latest trick | The man's too strong | Money for nothing | News | On every street | Planet of New Orleans | Private investigations | Romeo and Juliet | Single handed sailor | Sultans of swing | Tunnel of love | Why worry | Wild theme
---
[ Back to Dire Straits Home Page ]
| Mustafa Odabasi's Home Page | Links | Guestbook | E-Mail |
Great web hosting